One of my favorite salads ever is a strawberry summer salad. While obviously you can eat it year round, there is something about using fresh picked strawberries during the summer months. My mom made this all the time growing up and we would swap out different proteins. My favorite remains shrimp though and I decided to marinate them in a lemon honey mixture which was perfect.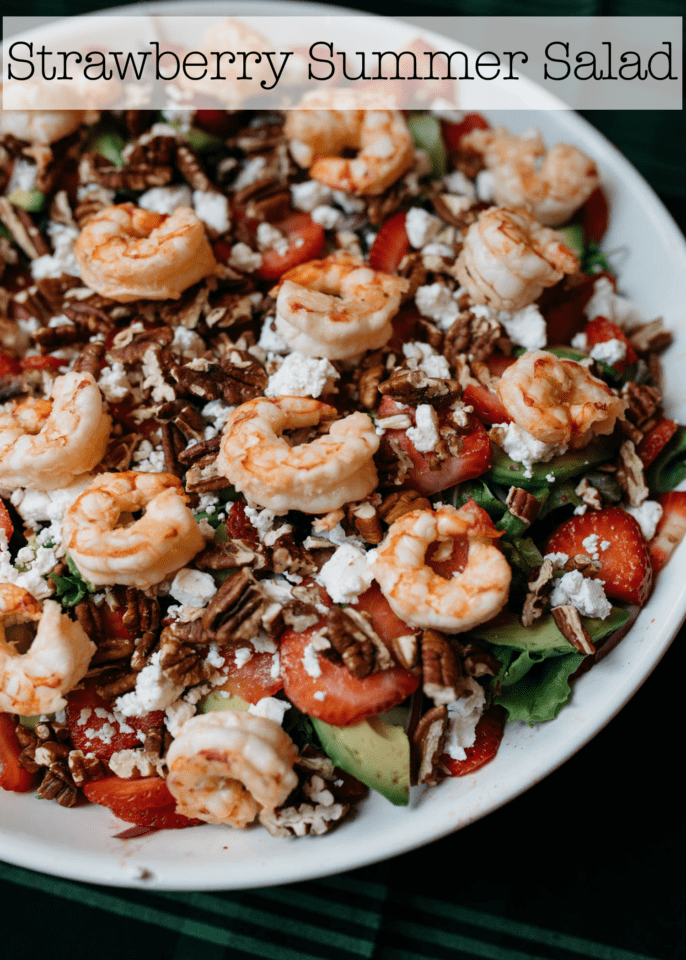 I mention this on the recipe card, but the best shrimp ever are Wild Uncooked Argentinian Red Shrimp which can be easily found in the frozen section at Trader Joe's. My mother-in-law has had luck finding them at her local grocery store as well, but I've had a more difficult time with that. Also, the blush wine vinaigrette dressing I list out is key, such a perfect one for this salad combo!
Another tip I recently learned was how long this lettuce brand (Little Leaf Farms) lasts! I was in the grocery store and a woman next to me shopping recommended it saying it stays fresh forever. I decided to give it a try and picked up two packs. We never got around to using both while in Greenport, so I brought the last one to PA hoping it might still last. Whelp, we never ate it while Matt and I were still there and my parents finally opened it to try it the day we left and my mom texted me that night in shock that it was still so fresh asking where I found it and how I heard about it, ha. So, now I am always on the hunt because lettuce goes bad so quickly!
What you need: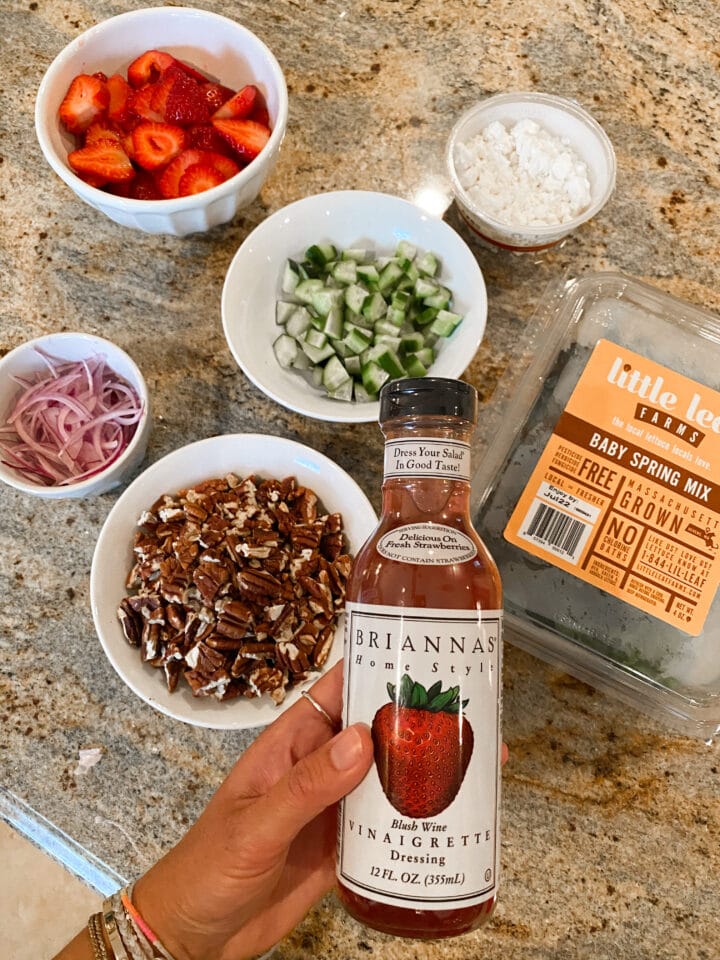 Directions: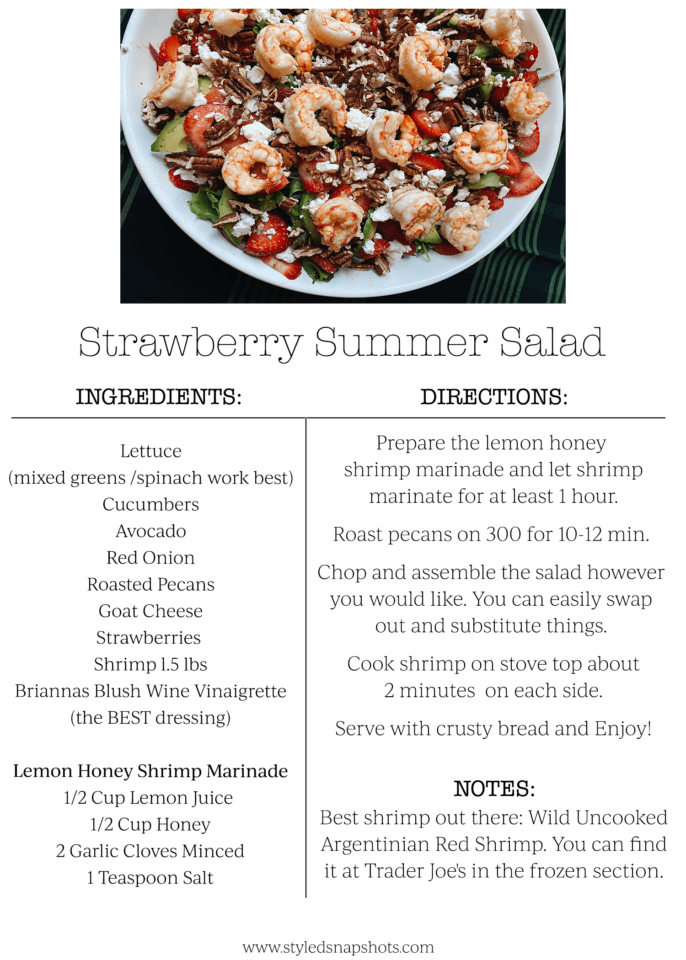 The post Strawberry Summer Salad appeared first on Styled Snapshots.