One of the best parts about summer is how much time you can spend outdoors. The days are long and there is so much to see, do and explore. Lately, Logan has absolutely loved watching the boats pass by and it quickly became part of our morning activities. We try and go on early morning walks as a family before his first nap and he just soaks in everything around him.
With that being said, the mornings at times can still be cool, so I typically wear a tank (incase it warms up while out) and a lightweight sweater. I recently picked up this one from Nordstrom and it is made from the softest material. It is under $50 and also comes in black. I love that you can wear it off the shoulder or just slouchy around the neck. You can actually find a bunch of cute and affordable options here! Their Nordstrom Made selection always has some of my favorites.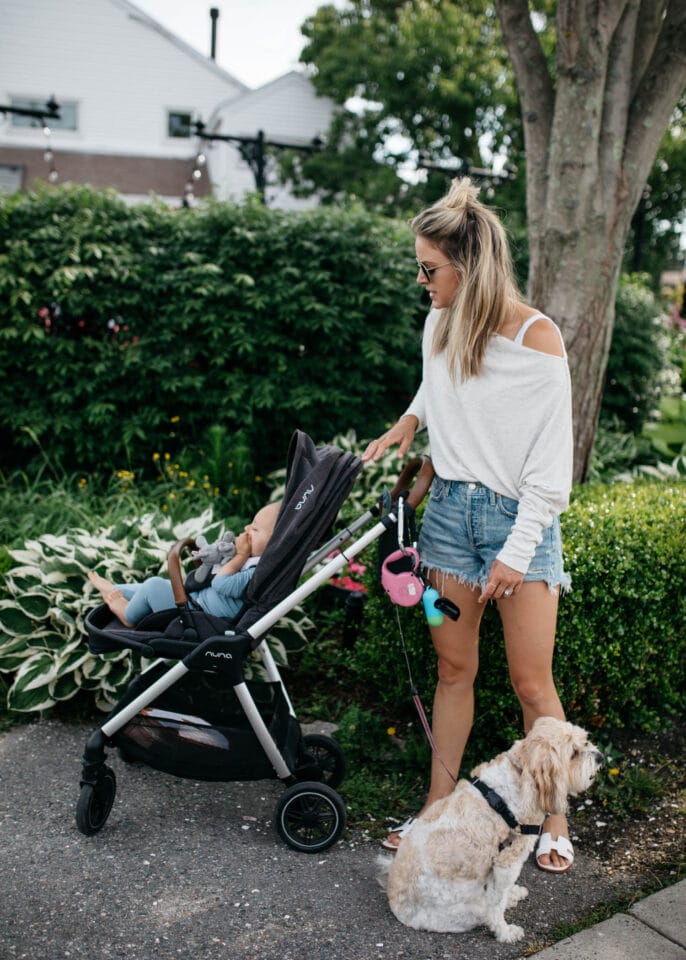 Sweater // Tank (also love this with daintier straps) // Shorts // Sandals (sold out, love these)
A big thanks to Nordstrom for partnering on this post!
The post Coastal Summer Style appeared first on Styled Snapshots.